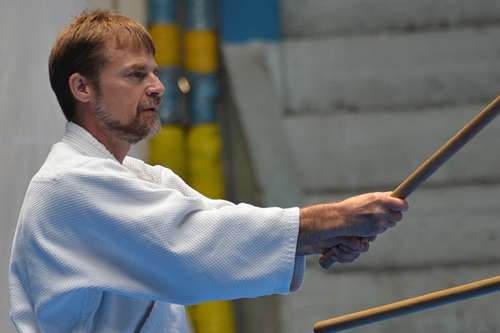 The First International Seminar was held in Buenos Aires, Argentina, by Benjamin Pincus Sensei, 6º Dan Akikai.

The event was endorsed enthusiastically by locally practitioners, eager to see this Teacher. It was offered at "Ateneo Popular de Versailles" Club, on September 28th, 29th and 30th, 2018.

Pincus Sensei, Chief Instructor of Aikido Champlain Valley, Burlingtong, Vermont, USA, was a guest of the the Masters Ernesto Burman, José Luis Caló, Gustavo Figueroa, Ricardo López and Ezequiel Mingione, members of Sansuikai International, and under the direction of Yoshimitsu Yamada Sensei, 8º Dan, direct pupil of the founder, Morihei Ueshiba, O Sensei.

Thanks to all who participated and collaborated in this remarkable International Event.